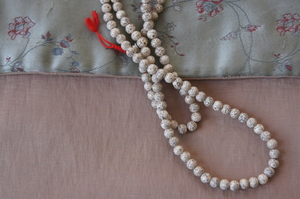 Datum:
Freitag, 8. November 2019 (19:00 -21:00)
Samstag, 9. November 2019 (09:30 -18:00)
Sonntag, 10. November 2019 (09:30 -16:00)

Veranstaltungsort:
Wien Shambhala Meditationszentrum
Lehrer/in :
Shastri Dr. Otto Pichlhöfer
Weekend full of practice and study - For tantric practioners / Wochenende mit Praxs und Studium - Für Tantrikas

The Vidyadhara Chögyam Trungpa Rinpoche began in 1976 to teach a series of 14 Vajra Assemblies to his students who had completed the three-month seminary and had received pointing out instruction. In these teachings, the Vidyadhara establishes the view, practice, and action of the Vajrayana in his unique way of integrating the Mahamudra and Maha Ati approaches.
We will start with the first Vajra Assembly "Ground, Path and Fruition" which he himself called in the last talk as a treatise on TGS.
We will hear his words, talk about how these teachings integrate with our current paths and practice together. The seminar will accommodate both German and English speakers to allow the international community to participate.
Teacher: Shastri Otto Pichlhöfer
Price: 160,- ; early bird 130,- until 25th October

Requirements: Sacred World Assembly